A Special Place, For A Special Occasion
Welcome to Cherry Valley Manor
Treat yourself to a weekend of utter relaxation!
Located within only a 90 minute drive or a comfortable bus ride from New York Metropolitan area and Philadelphia in the picturesque Pocono Mountains area in Pennsylvania, this luxurious Bed and Breakfast is a true gem.
Find bliss and serenity in this beautiful establishment tucked away on a quiet hill, yet easily accessible from a major highway.
No need to leave the property!
Wake up to the quiet rustling of leaves and bird-singing and a smell of gourmet breakfast.
Walk out from your bedroom onto a terrace to enjoy it.
Spend the day sunbathing by the pool. Have a picnic. Lounge around or take a nap in the elegant wicker rocking chairs and hammocks. Bask in the sun and take a refreshing dip in our heated pool.
Guest Comment from TripAdvisor
My husband and I decided to plan our first ``baby-free`` overnight for New Years. Julia and Stan are so friendly and inviting. You can tell that they take a lot of pride in their B&B. We stayed in the Royal Treatment Room which was wonderful. The bathroom was exceptional with a beautiful, large hot tub. Their pillows were great, both my husband and I left saying we NEED to find those pillows! Julia schedules breakfast between 8-10am and you can choose a time where you eat alone so you're not sitting with strangers like you do at other B&Bs. For breakfast we had yogurt, fruit (which was perfectly ripe), toasted bagels with cream cheese, a turkey & cheese omelet, and pecan croissants. It was really great. They have water and coffee available 24/7. We were given little New Years hats and Champagne to bring in the new year. There were greeting cards in our room and on our breakfast table with our names which was a personal touch. I'd love to see what it looks like in the spring/summer with the pool open!
The location was prefect also. Really easy to find. Only a few turns off the highway. Really close to a cute main st. downtown area with bars and restaurants.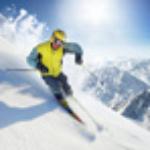 Morgan
Guest Comment from TripAdvisor
We also visited Cherry Valley Manor for Valentine's Day. This was our first trip there and it won't be our last!! We stayed in the Jacuzzi with a View room, which was perfect for us. The Manor is lovely and our trip was very relaxing. Stan and Julia were gracious hosts and made us feel right at home. By the time we left, we felt like family. And Julia's homemade breakfasts were amazing. Each guest is given a specific breakfast time so that each breakfast is made to order - her potato pancakes were incredible.
The Manor is conveniently located to several attractions (we visited Sorrenti Winery and Bear Creek Brewery) and restaurants (Sycamore Grille and Deer Head Inn for dinner and jazz) and about 15 minutes from Mt. Airy Casino. Overall it has everything anyone could want for a relaxing comfortable getaway.
We are already planning our next trip - I think this time we're going to try the Royal Treatment Suite.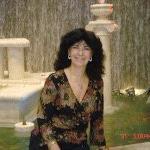 Linda